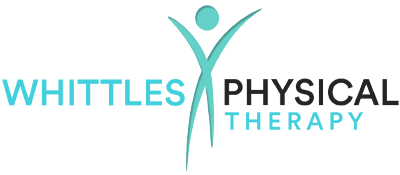 COVID-19 UPDATE:
Our office is currently open and seeing patients. We are taking extra precautions including wearing masks and sanitizing work areas for the safety of our patients and our staff.
Fast-Acting Pain Relief, With Results That Last!
I am dedicated to the highest quality customer service and patient care. Treatments are centered on patient goals to maximize function and achieve long lasting results. I address the root cause of the pain to eliminate it at the source and prevent it from coming back.
I have 37 years experience treating and rehabilitating patients suffering from:
Benefits of my Specialized Programs:
Free injury screenings
Learn how to avoid future problems
Live life more enjoyably
Return to a more active lifestyle
Sleep better
Increased flexibility & movement
Improved core stability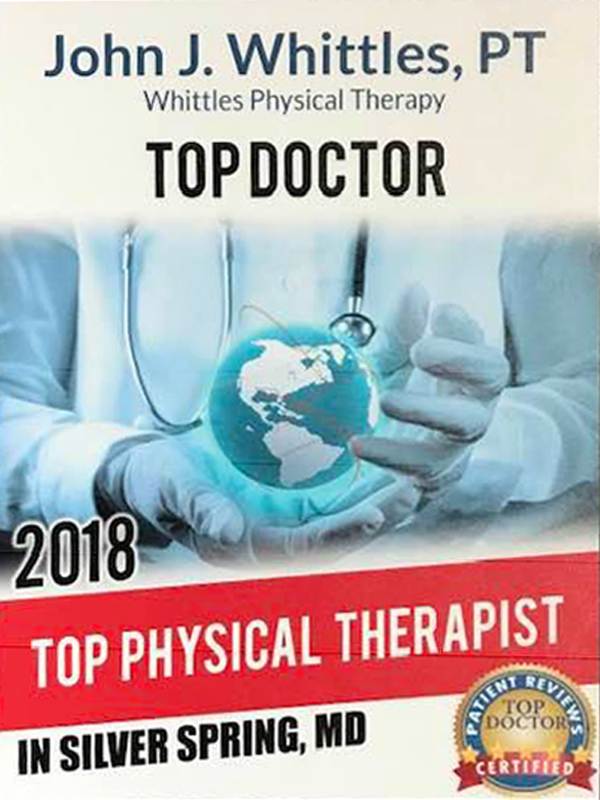 "With 'Doc' Whittles knowledge, skill, competence, creativity and compassion, not to mention his humor and caring, I am stronger than I was years ago. I have restored my ability to balance on one leg, walk heel to toe across the room, and walk without the wobbles. Progression of ataxia has been halted and many of the symptoms have been reversed. I still have work to do. With John Whittles Physical Therapy, I know I can do it. Thanks, 'Doc'."
- Betty Hampton
"Both my teenage daughters, former basketball players at Blair High School, chose to come to Whittles Physical Therapy following knee and ankle injuries, over all of the other Sports Therapists in the Washington Metropolitan area. The trust and confidence that John inspires, as well as the results he achieves, make this a 'no-brainer' decision."
- Ellen Walton Ramsay
"Words cannot express my gratitude to John Whittles for the high quality personal physical therapy care he has provided to me, my family and the many friends I have recommended to him over the past many years. He has enabled us to enjoy life by rehabilitating us from our injuries. No matter what the cause from auto accidents, to workers compensation claims to sports injuries he has shown us how to return to our activities of daily living. Thanks so much."
- Sam Statland
Get in touch to schedule your appointment!

(301) 754-0154
(301) 754-0155
9801 Georgia Avenue, Suite 333
Silver Spring, MD 20902